Jimmy R. Clark,II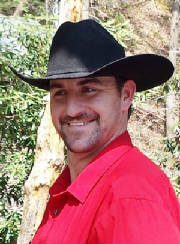 Black Hat Photography
MESSAGE FROM PASTOR PAM:
.
Although Abigail Layman of Abi Elle Imagery is my primary Photographer for weddings I officiate at venues other than my home, Jimmy R. Clark, II, of Black Hat Photography, travels with me to document weddings for ministerial purposes when Abby is unavailable. Jimmy has been on staff with Sweet Song Ministries since 2012 and does a wonderful job. He is the primary Photographer at my home venue, Heaven's Grace and we are happy to have him as part of the team. These are some samples of pictures Jimmy has taken at various weddings throughout the years. Please be assured that both Abby and Jimmy are professional in their approach and will be totally unobtrusive to any other Photographers hired by you to photograph your wedding.
Each Photographer has their own unique style of documenting ceremonies and sometimes one Photographer will capture a moment that another does not. For this reason, photos taken by both of my photographers are available to couples who would like to purchase them. This is an added-value option and a great way to supplement your collection of memories. For those desiring to take advantage of this offer, photos will be delivered digitally, with copyright privileges. If interested, please do not hesitate to contact me at (304) 472-0296.
.
Take care, Keep Smiling and above all....
.
Be Blessed!
Pastor Pam
.
.

.
.
.
.
| | | | |
| --- | --- | --- | --- |
| | | | |
| | | | |
| | | | |
| | | | |
| | | | |
| | | | |
| | | | |
| | | | |
| | | | |
| | | | |
| | | | |
| | | | |
| | | | |
| | | | |
| | | | |
| | | | |
| | | | |
| | | | |
| | | | |
| | | | |
| | | | |